Equine Sculptures- Wee Bairn
Wee Bairn #3/10 named Lass'ateaque, chestnut tobiano Assateaque filly owned by Kerry Walsh of IN.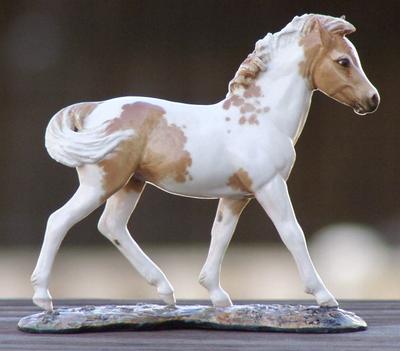 Listed in no particular order, this in progress page features photos of pieces in my 10 piece edition called "Wee Bairn". Sculpted by myself in 2003 and cast in earthenware ceramic starting in 2004, each piece is slightly claybody customized to be unique and one of a kind in body before custom glazing. These pony foals stand only 2.5 inches tall! I have currently finished 7 pieces of the 10 in the edition and all 10 of the edition are sold. Once the initial ten pieces are all complete, a few additional castings will be produced with extensive claybody work in various other poses such as running, rearing, kicking, etc. I will glaze these to artist choice colors and offer them for sale through my Yahoo News group or on ebay, probably starting in mid to late 2007. An unpainted resin edition of a reworked version is hoped to be released soon, by early 2007, and a possible small OF bone china edition is a possibility at a later time.
Wee Bairn #5/10, a sunburnt black dun sabino filly with ticking owned by Allison Malone of VA.
Wee Bairn #2/10, a dark liver leopard appaloosa British Spotted colt owned by Carole Christian of CA.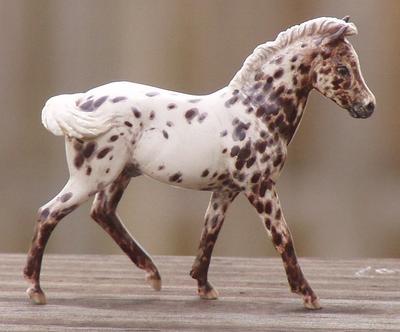 Wee Bairn #4/10, named Kilverstone, a dark bay tobiano Miniature Horse colt owned by Eli Heritage-Mench of HI.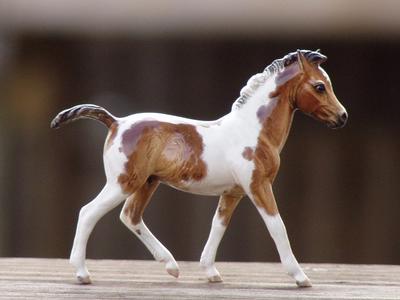 Wee Bairn #7/10, a bay overo filly with one blue eye, owned by Linda Dean.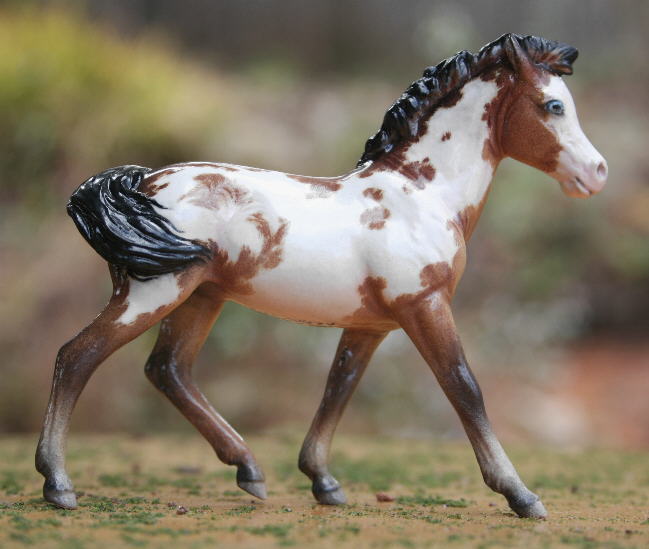 Wee Bairn #6/10, an unnamed grullo colt owned by Tina Dils.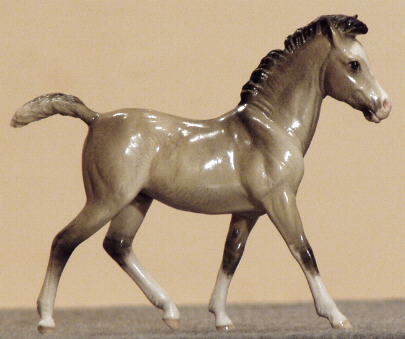 Wee Bairn #1/10, a light chestnut pintaloosa Miniature Horse colt owned by Julie Doyle of CA.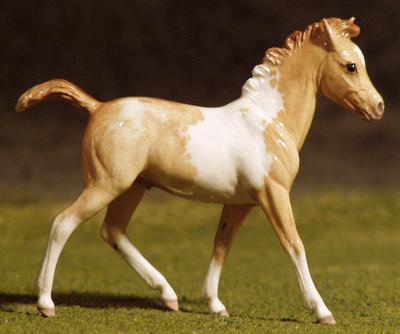 ---
This website created by:jennifer's imagination