Equine Sculptures- Valdemar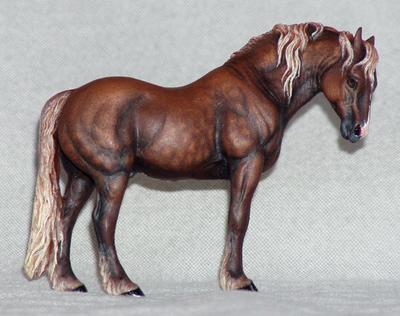 Valdemar mini resin Artist Proof painted by P. Patty to lightly dappled dark liver chestnut in 2003. Now owned by Kelly O'Connor. I was originally going to paint 10 of this edition but never had time to do them! Instead, this is the only copy painted by myself in existance.
"Valdemar" is a mini Russian Heavy Draught stallion standing at about 2.5 inches tall. Originally a custom of a Breyer mini, this piece was cast in English white resin in an edition of 125 by Horsing Around Magazine of England in late 2001/early 2002. At that time, the casting of 'remakes' was still thought to be acceptable, but has since fallen out of favor for the obvious reasons of copyright issues. I no longer do any such pieces and all sculpts by me are now entirely original sculpts in oil clay over wire armatures with careful documentation.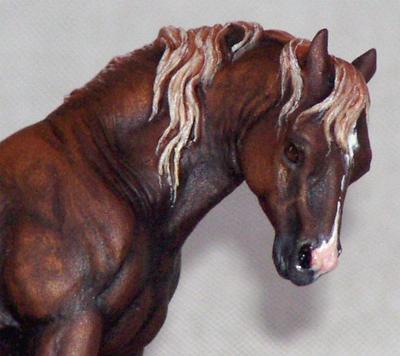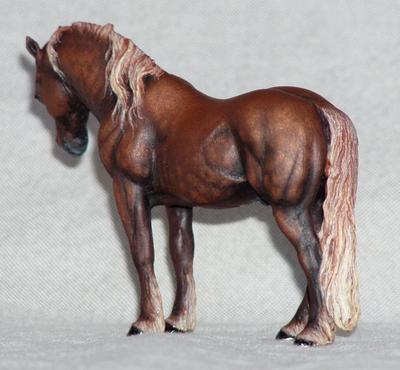 ---
This website created by:jennifer's imagination