Equine Sculptures- Stock Star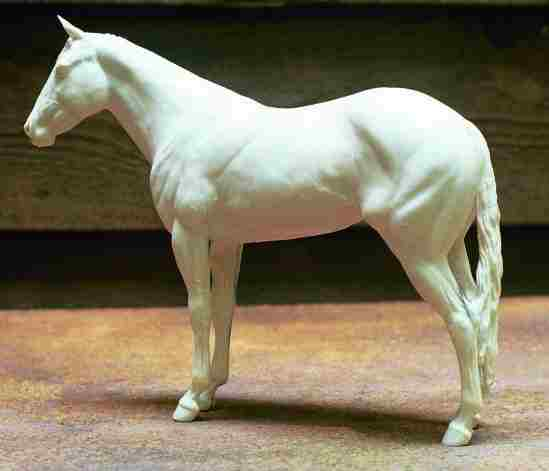 Commissioned in 2001 by Karon H. Grieve of Scotland, "Stock Star" is a 1/10th scale young American Quarter Horse sculpted by myself and cast in a very limited edition in English white resin through Dream Acre Farms. I believe that only about 30 copies were produced in total, several of which were painted by Karon herself. I have never painted a copy of this edition myself.
I was rushed to finish this piece for an unexepcted casting deadline during a time when I was very seriously ill, and so I have never been very pleased with how this sculpture came out. The day after this piece was shipped I was admitted to the hospital and stayed in intensive care for the following week for health reasons unrelated to working on this piece. Just bad timing I suppose.
---
This website created by:jennifer's imagination