Custom Glazed Pieces
These two pieces were included together in a lottery offering to my news group members along with a third piece that has its own page. This first one is the AAA bone china mini "Sleepy Shire" sculpted by Donna Chaney and produced in England by Alchemy Ceramics. I have claybody customized this sculpture to have both ears turned back, and resculpted both the mane and tail somewhat to have a more tangled, wind blown aspect. I then custom glazed this piece to a dark dappled bay or brown with pangare in a satin finish. He is now owned by Kathy Williams of California.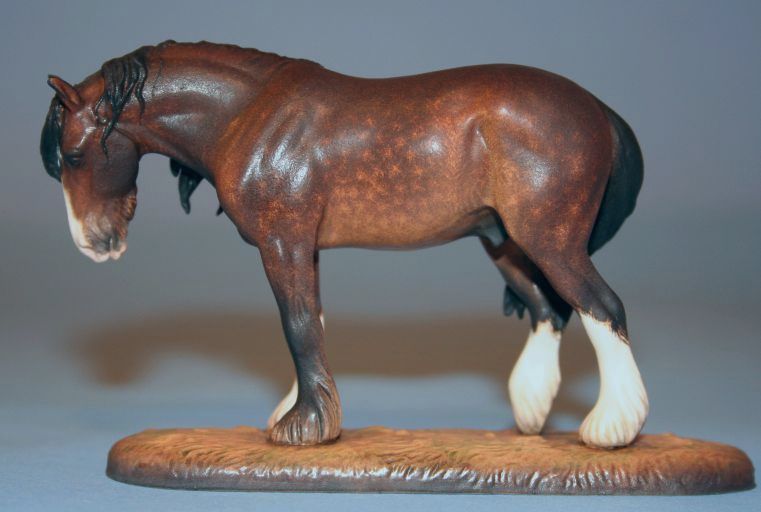 This next piece is the rather rare bone china mini "Arabian Stallion" sculpted by the elusive Nanse Browne-Czipri. My understanding is that Alchemy Ceramics of England produced very, very few pieces of this edition as it proved to be fairly difficult to make. I was very fortunate to have obtained a few of these in bisque and this was my last of three pieces I have glazed of this hard to obtain sculpture. Completed to a semi-gloss finished bay tobiano, he is now owned by Greta Hill of California. Unfortunately my photos do not flatter this piece well - his pattern mapping and the yellowish stain tints to the mane and tail, as well as his pink skin, are washed out in my photos. He also sports very finely detailed teeth and tongue!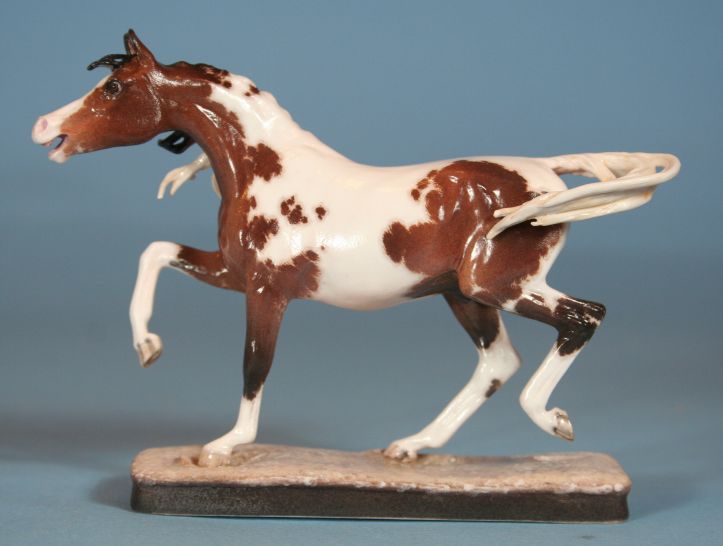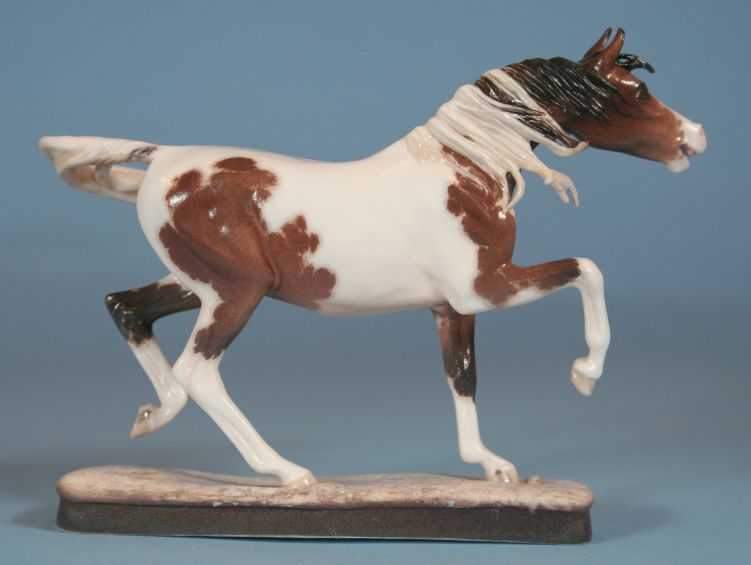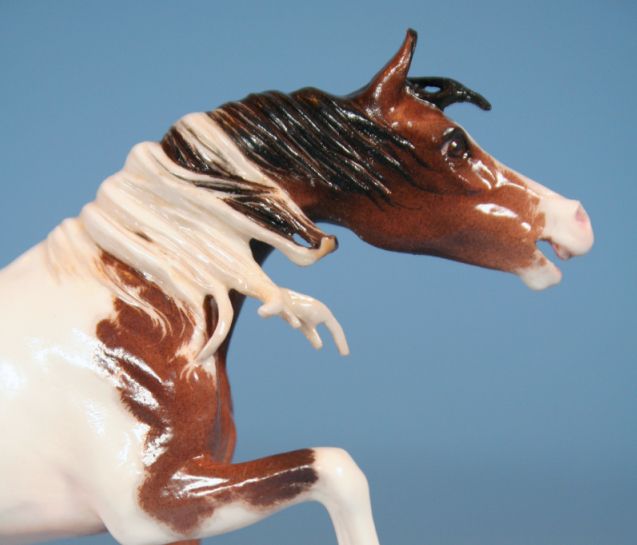 ---
This website created by:jennifer's imagination