Custom Glazed Pieces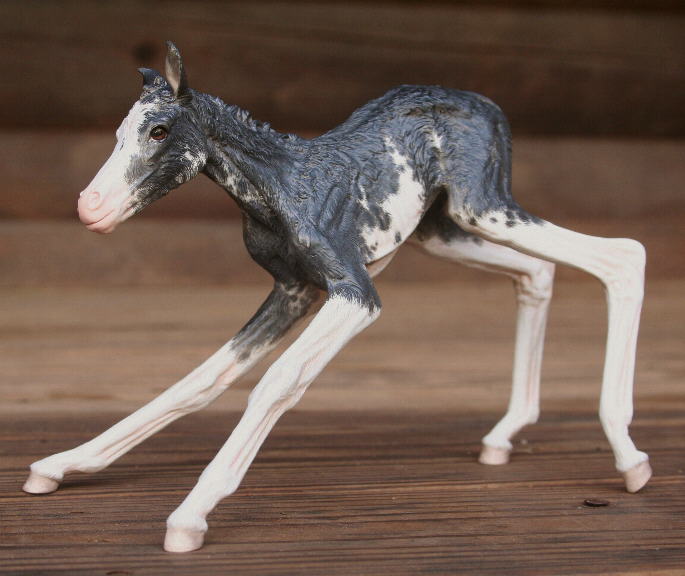 This is the traditional scale "Rising Hopes" light breed foal sculpted by the very talented Nanse Browne-Cizpri and produced lovingly in bone china bisque by Alchemy Ceramics of England. There were to be up to 50 pieces produced in OF colors and up to an additional 25 pices produced in bisque. This is my 3rd I have completed so far, with another one in progress and another on order! Although the gaskins may be a touch too long on this sculpt, the incrediable face and coat texture more than make up for it in my opinion - this is a true work of masterful art!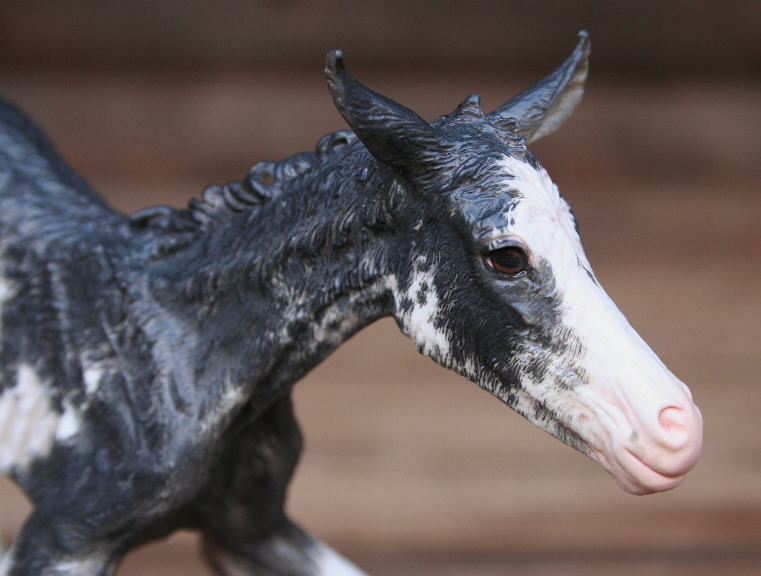 A true delight for the decorating artist, I have underglazed this particular foal to a black sabino pinto with a near-matte satin finish. Named "Expectation" and shown as a Paint colt heavy with Thoroughbred breeding, he debuted at his first show with me at DART Live in October of 2006 earning a 1st place and NAN card in his breed class. The colt then went on to be named Champion Foal of the Custom Glaze Division, and then was named Overall Reserve Champion Custom Glaze after another of my custom glazed pieces! Not too bad for his first outing! :}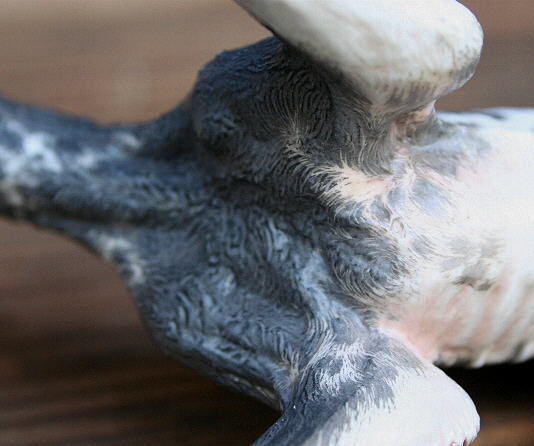 There are details galore layered and layered upon this piece and difficult to capture with my camera. Lots of individual hair detailing both in white exacto-knife etched detailing as well as hand painted darker grey and black hairs all through the dark coat and the edges of the white pattern. White areas are hand detailed with touches of pink skin showing through as well as tints of birth fluids on this newborn. Tedons and bone in the leg are subtly multi-hued with various colors, not stark white. Eyes too are layered with several browns and shadows with scalera pinking. Pink too touches the delicate nose and is stronger in the nostrels and lip wrinkles.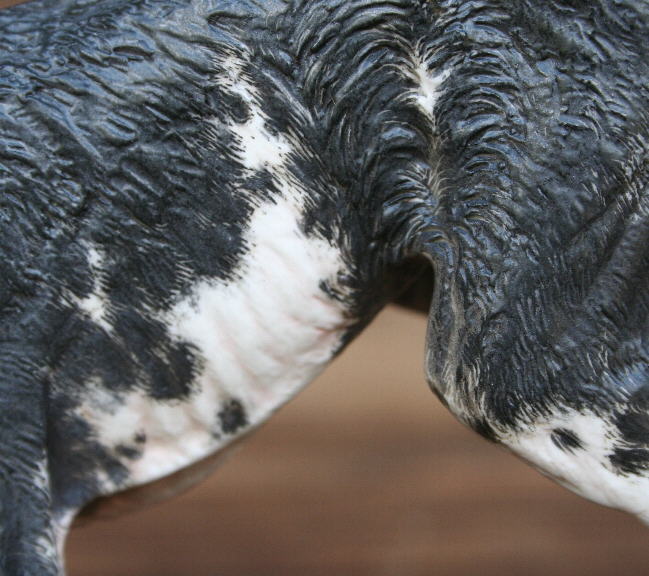 Completed in mid October, 2006, he is one of my best custom glazed finishes at the time he was finished. This incrediable piece is now lovingly adored by his new owner, Kitty Anderson of Tennessee. He was a very difficult piece for me to let go, I assure you! I hope that he shows well for his new owner and is long loved.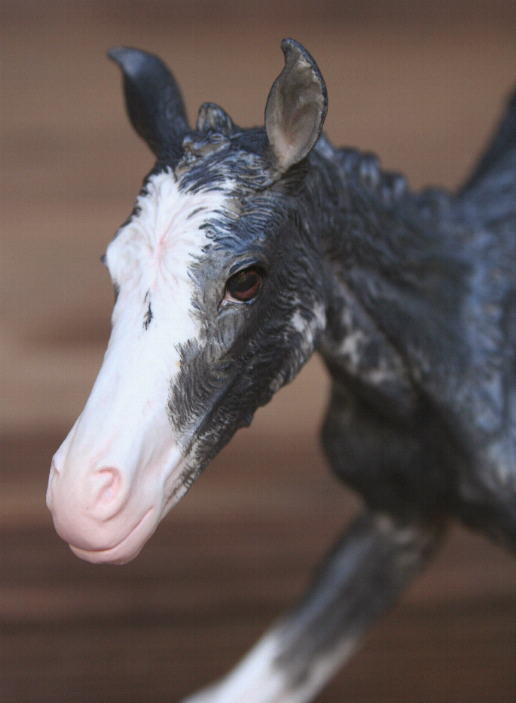 ---
This website created by:jennifer's imagination