Painted Resins
This is the classic scale "Orson" resin sculpted by the incrediably talented Kristina Lucas-Francis and marketed through Thomas Bainbridge. This particular resin, one of the 30 piece limited edition in OF black, has been stripped and repainted by Paige Easley Patty of Hanblechia Studio to a dappled chestnut minimal sabino - with Tom's permission. I believe that Kristina and I got this issue sorted out between us but apparently she was not too pleased with Tom's decision to alter the edition. With no bodywhite, most judges would allow this piece to compete in those difficult chestnut solid workmanship classes!
This page is image intensive. If any of the photos do not load, please hit your refresh button until they do, or email me through my Yahoo news group and I can send photos of this piece privately if you can not view all images on this page. Scroll down to see much more!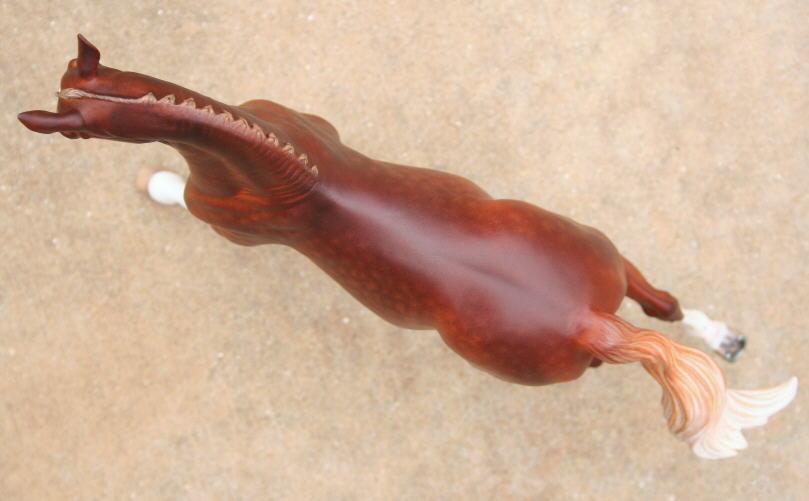 Looking down on the finished piece, you can see that his tail has been slightly repositioned to flow out behind him rather than be canted off to his left as in the original sculpture. Metal shoes have been added to his hooves so he is ready to hit the show ring for both halter and performance setups. If you are not familar with this sculpture, he measures approximately 6.5 inches tall by 10 inches long. He is free standing and without a base.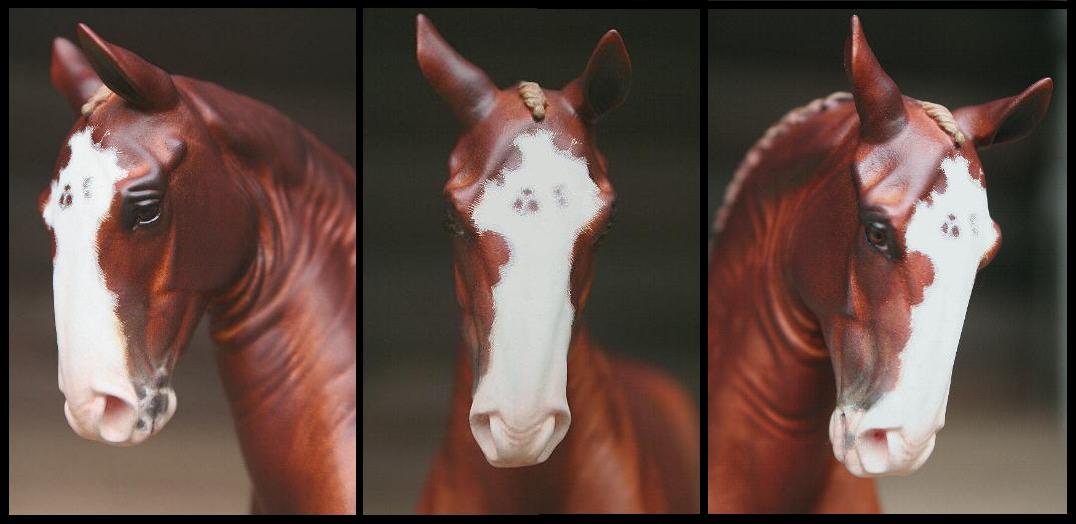 Detail has not been neglected even if my camera will not pick up his delicate lip wrinkles. Basecoated with the airbrush in acrylics, worked over with dry plastels, hints of metalic pearlescent powders, and colored pencils, then sealed with layers of Krylon matte and Testor's Dull Cote, this gentleman's coat has depth and luster rarely seen except in oils. These photos make the piece look slightly more reddish and less golden than he actually is in person.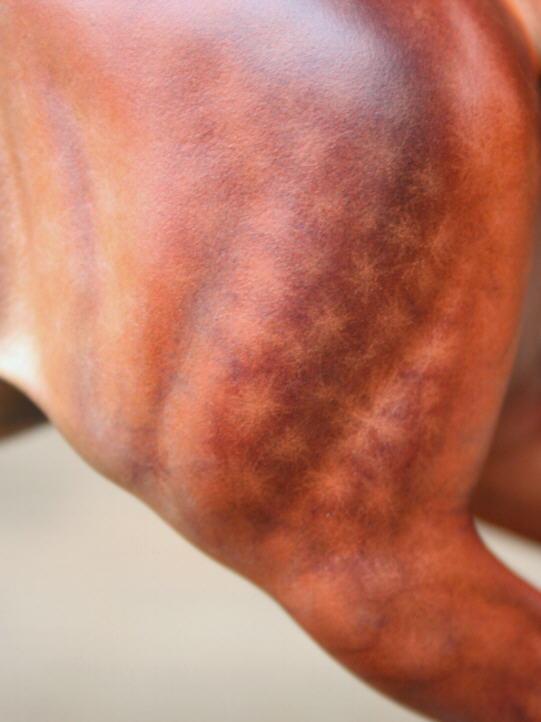 Vacular marks softly snake their way through the dappling in appropriate places where veins run underneath the surface of the skin. Soft tissues are subtly deliniated from the harder, boney joints with blooms of lighter hair within the hocks and knees.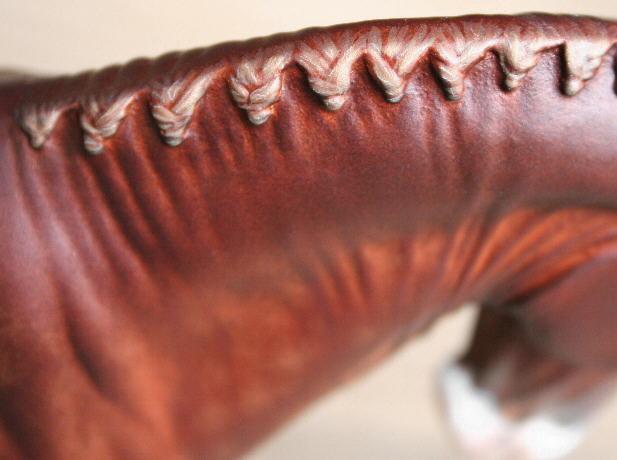 Both the mane and tail have subtle hair detailing, as seen here in his flaxen tinted braids all tidy and neat for show. The piece is complete with pinkish wrinkles on the backs of his pasterns, ergots, hints of hair whorls, faint fatty wrinkles above his tailhead, subtle veining added, old cleat marks in his hooves from previous shoeing and much more.

This beloved piece was sold on ebay and is now owned by Cynthia Cheung of Houston, TX. While still with me he took a 1st place in his breed class at SouthCon Live under judge Laura Behning! May he be loved and shown often in his new home under the name of Kilkenny's Grosvenor, as an Irish Draft/Warmblood.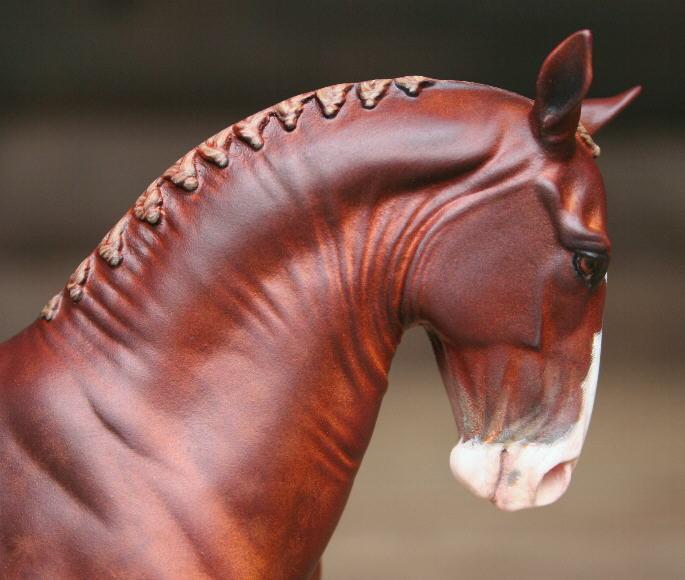 ---
This website created by:jennifer's imagination