Custom Glazed Pieces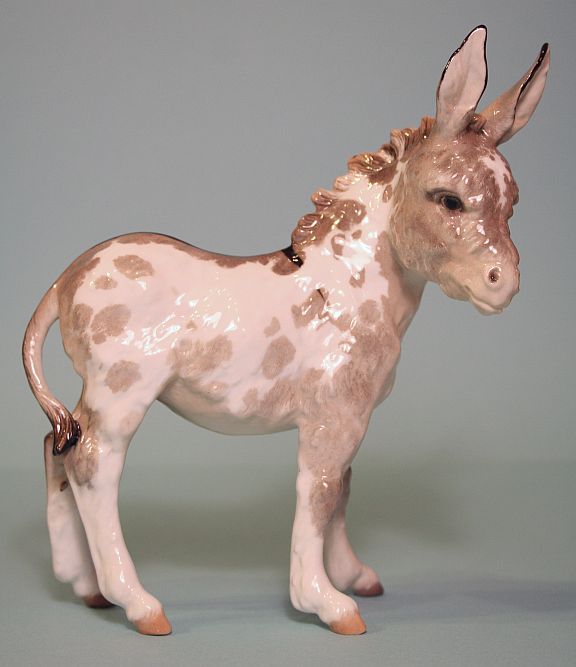 Traditional scale porcelain Kaiser donky custom glazed to a glossy spotted grey-dun by myself, Paige Easley Patty of Hanblechia Studio. An early piece of my custom glazing, this piece is marked batch #6, 2004. At this point I had only been doing custom glazing for less than a year, having started late in 2003. This piece was originally sold at lottery through my Yahoo news group for $450.00 in 2004. The piece was broken in shipping, despite being double boxed and custom foam blocked (the only custom glaze to break in years, thankfully) and so was replaced for the client with an entirely new piece.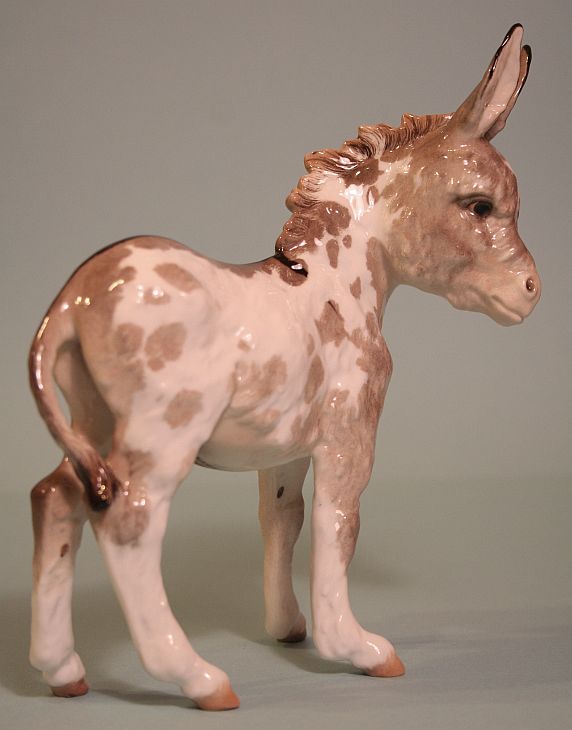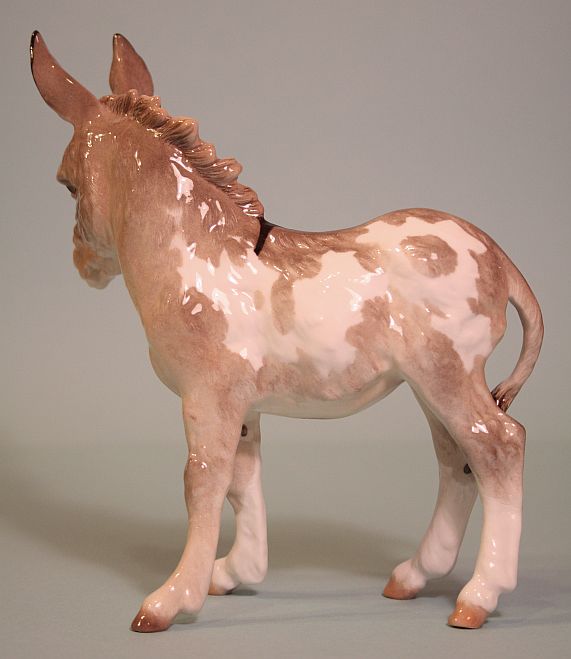 I really like this Kaiser mold and would like some day to either obtain more of them, or to do my own doneky sculpture to cast in ceramics. Isn't he cute?!? This sculpture makes an excellant depiction of a fully grown minature donkey, or of a still overly fuzzy donkey foal, especially as the back is so short and the head large.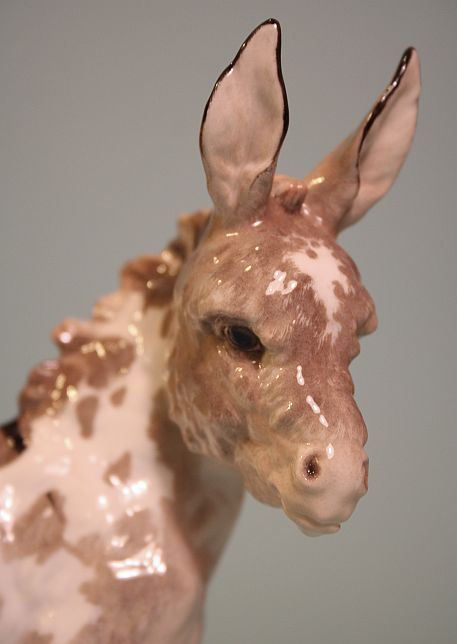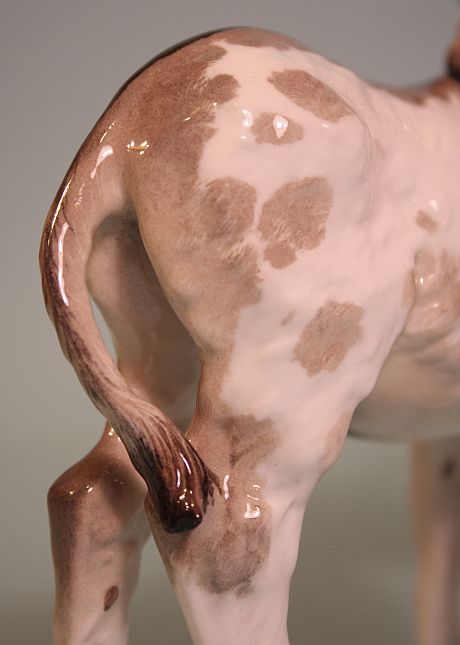 Having both of the offside legs broken from the crushing of his parcel, I have since finally gotten around to starting a restoration. You can see here where the two legs have been epoxied back into place and are ready for further work. This is a free service I provide, if ever needed, for all of my work if the damage isn't too serious. Once repaired, no one will ever be able to tell this piece was ever broken! I will complete this full restoration BEFORE the piece is shipped to his new owner.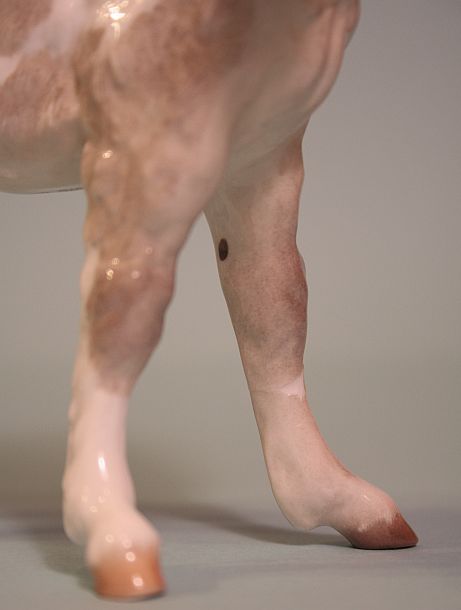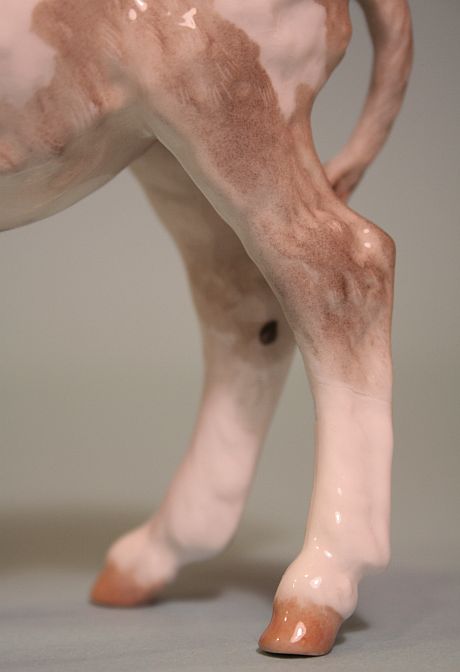 This piece is now available for sale for the next ten days. I am asking for offers starting at only $100.00! An unglazed Kaiser body will run you about this much, so this is a great, low starting price. Price does not include shipping. Short term time payments for up to a couple of months is fine. Please email me with any questions.
Payment: I accept USPS money orders, personal checks if you are a current client with an order in with me now, or Paypal from folk with confirmed addresses who live in the USA, UK, or Canada and otherwise qualify the sale for the Paypal Seller Protection policy. International Bank Drafts made out in USD are fine for overseas purchases who can't use Paypal. I accept credit cards through Paypal as well.
This piece will be carefully double boxed with a custom cut foam block. Overseas must be shipped Global Express insured with online tracking, please. I will need city/country of buyer, or zipcode, for shipping quotes. I will not falsely mark customs forms - VAT charges are the responsibility of the buyer if applicable. Domestic shiping is by Priority Mail, insured, with delivery confirmation. I ship via only the USPS but I will consider less speedy/less expensive shipping options if desired, so long as the piece can be insured and signed for upon delivery.
---
This website created by:jennifer's imagination