Painted Resins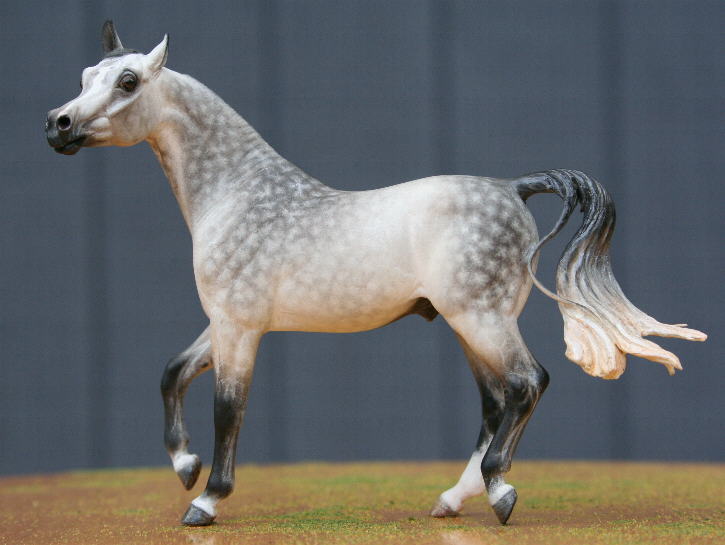 This is the mini "Nahar" resin sculpted by the fabulous Sarah Rose and slightly repositioned and resculpted by me, the painting artist. He has been finished to a light dappled grey Arabian stallion by Paige Easley Patty, Hanblechia Studio, September 2005. Named "A King's Ransom", this is one of my finest minis I have ever done, and my best dappled grey at time of finishing.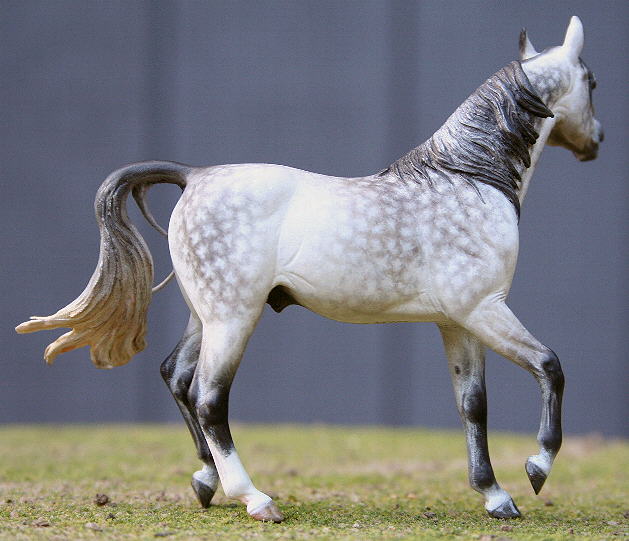 Please note that the first photo shows "A King's Ransom" with his tail reworked, and all of the rest of the images on this page were taken before I reworked the top of his tail. It now better matches the texture of his mane.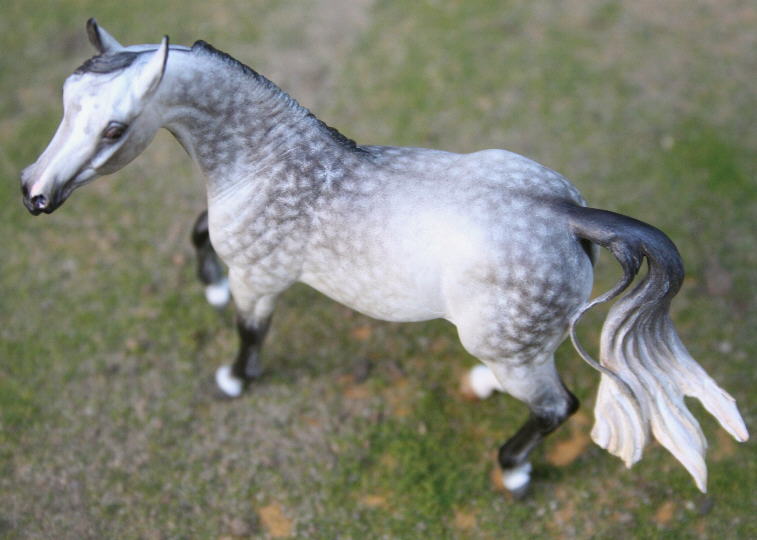 This is an older photo looking down on his topline before I reworked the tail again. Very difficult to photograph this piece and get the fine details of his face to show up! He has nicely painted lip wrinkles, very expressive liquid brown eyes with great detail, a blaze and snip, individual hair detail accents throughout his mane and tail, yellowed hair in the lower tail, faint growth rings on his hooves, careful vascular markings in his greying process on the legs, and many more details than I can list here - you will have to see him in person to truely appricate this piece.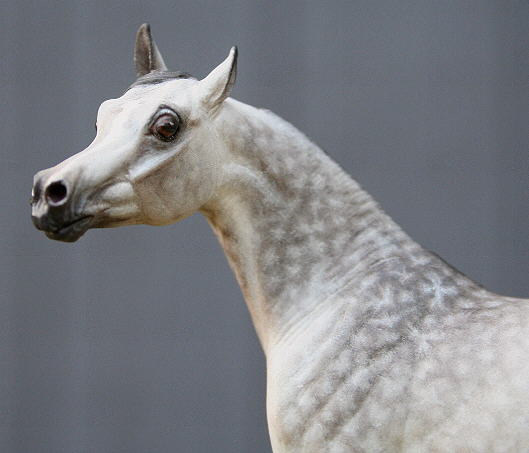 Repositioning includes slight straightening of his neck and pulling forward of the original resin's lifted front leg. Resculpting includes the tail (which is now somewhat fragile and will require careful handling), his top line is now less rounded over the hips, and Ransom's face has been refined to have more dish with more obvious "jibba", or raised sinus cavity in the forhead area.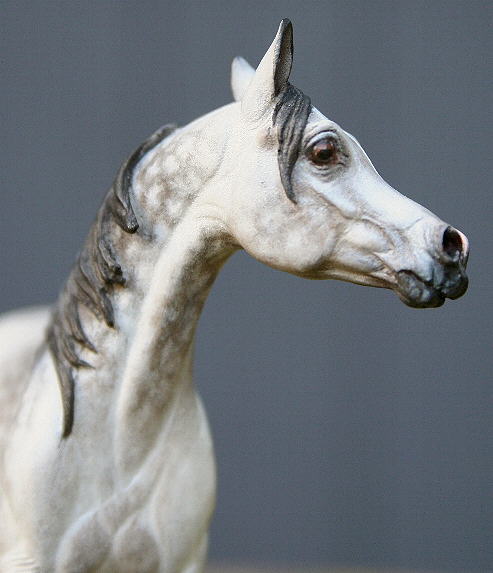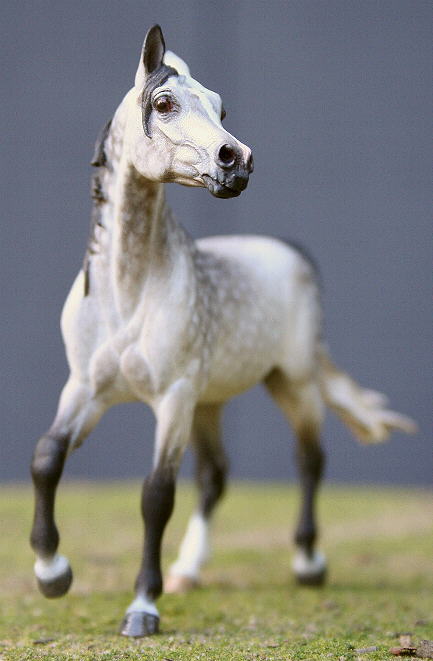 All of my work comes with a limited life time warranty for free minor repairs, upgrades, touchups and a satisfaction guarantee or your money back. You will not be dissapointed in my work! Three of my minis this year have resold for $1 K or more for their owners! If you have any questions, please do not hesitate to email me. Congratulations to Carole Christian who purchased this fine stallion on Ebay!
---
This website created by:jennifer's imagination