Painted Resins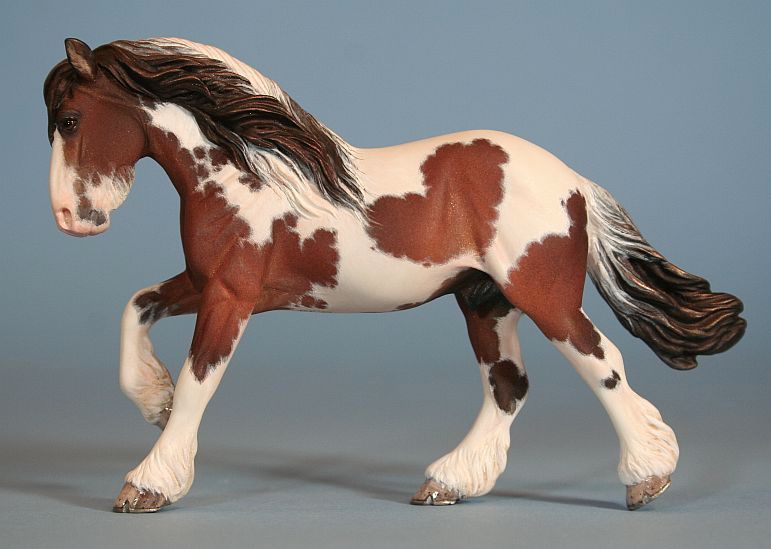 Stacey Tumlinson mini resin "Finnegan" the hairy version of her mini "Finn". Measuring about 3.5 inches tall by about 4 inches long or so, this is a really cute sculpture I just adored getting to work on! Painted by myself, Paige Easley Patty, to a bay tobiano after a photo of a Vanner supplied by the client, this piece was completed in September, 2007. He is now owned by Melissa Hart - hense the heart shaped spot on his left side flank.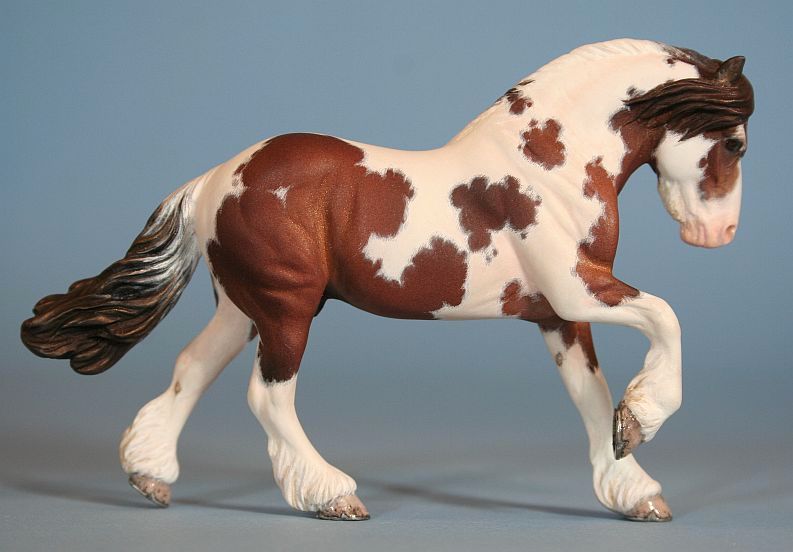 This side shows the pattern that was taken from the real horse that inspired this mini resin's color. Definately an interesting face, probably expressing the sabino gene in addition to the tobiano. Lots of detail packed into this piece as you can see in the last two photos on this page. Some details that don't show up well in my photos include carefully mixed colors for the white hair of the legs, mane and tail to show yellowing that would suggest stains and dirt. If you have any trouble with these images loading, please feel free to hit the refresh button - it may take a few minutes for the images to load.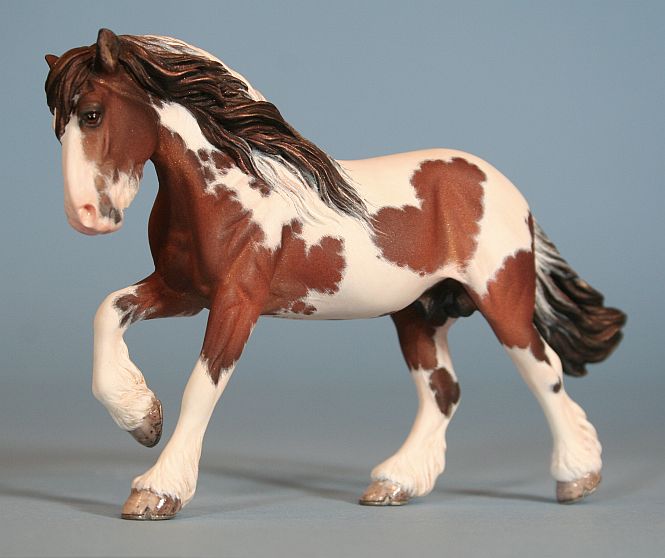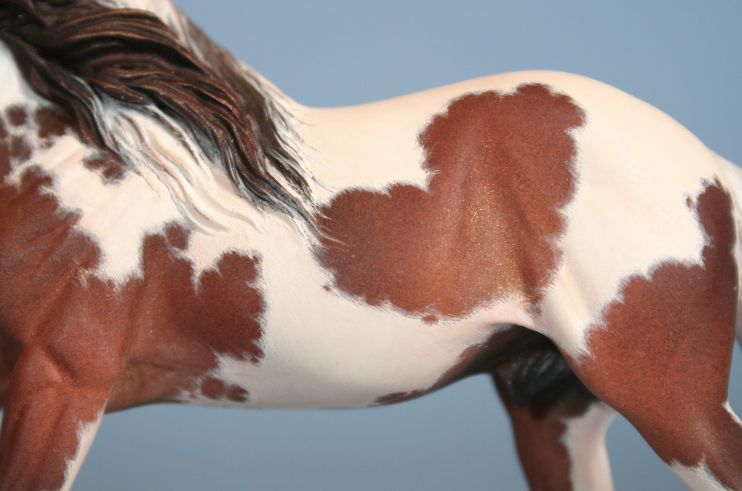 The shoes on this piece were handmade from soft metal and fitted to the resin mini's feet by the painting artist. Side clips are made from the metal of the shoes themselves, not just painted on. Then details of grooves, cleats, and nail heads were added with paint and sealed.

---
This website created by:jennifer's imagination