Sculpture in Progress - New Update August 31st, 2007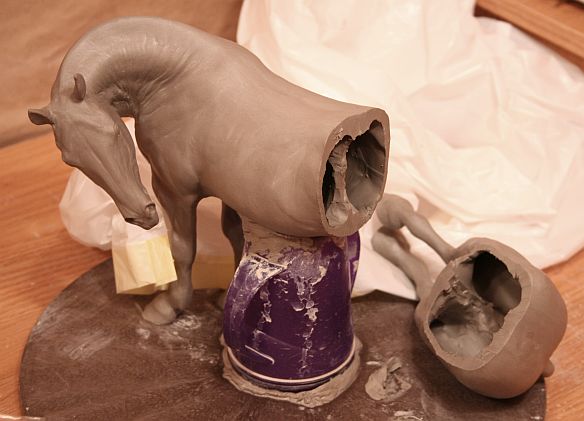 This page is for in progress updates on my roughly traditional 1/9th scale Boulonnais draft stallion sculpture. This piece was, until recently, an orginal sculpture in oil clay over a wire aramature. Finding that I needed to make some serious adjustments that were very difficult to do with the oil clay, I decided to cut the sculpture into sections and make plaster molds for slip casting. Once I had a slip cast version assembled in moist, firable earthenware clay, I could more easily proceed in cutting up the body to both shorten and widen the back.
Commissioned in 2001 by Katja Contu of Switzerland, this piece is still very much in progress and has gone through some very drastic changes! Please keep in mind that I still have a lot of work to do to this piece! New photos are posted from time to time and critcal comments are welcome.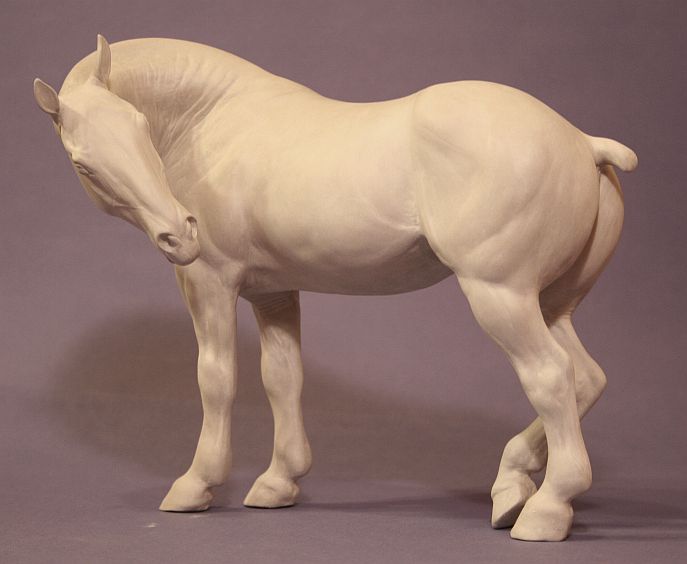 Since these images were taken last, I have now added stallion anatomy, reworked the face a bit more, and am now beginning work on the lower legs and hooves. The clay has now dried and the piece has shrunk somewhat. He now stands at only about 8 inches tall by about 10 inches or so long. Once I am certain that the body is correct, I can then go back in and add more body fat, skin detailing, veins, feather, mane, tail, shoes, etc.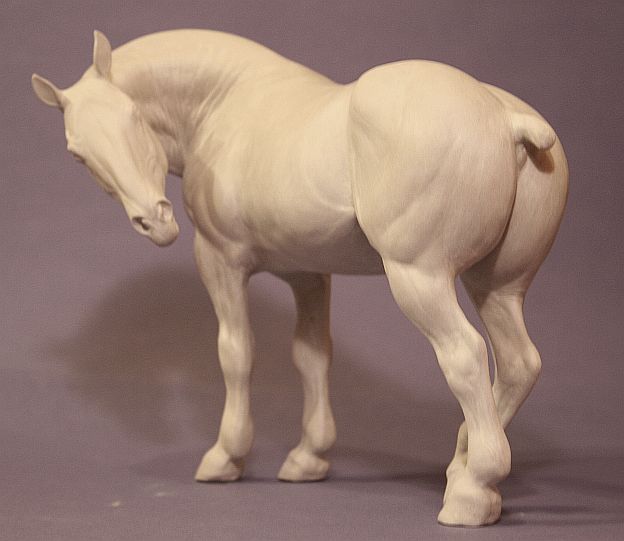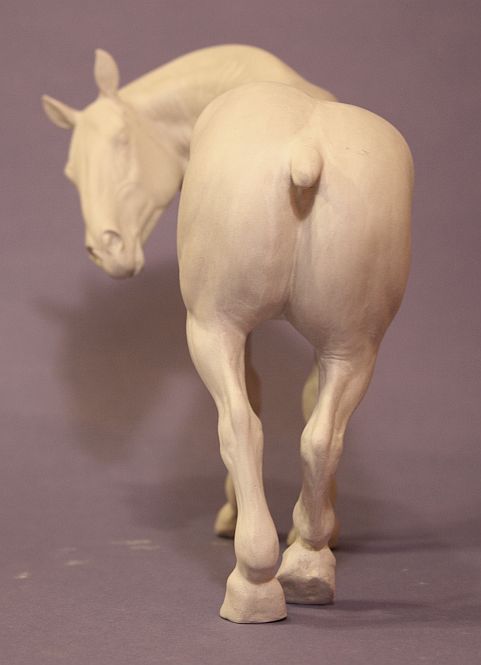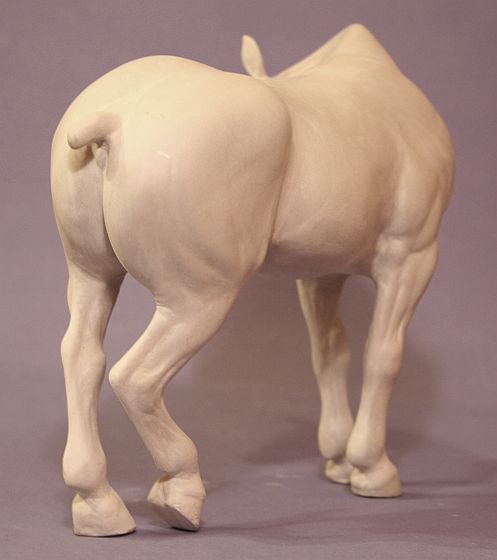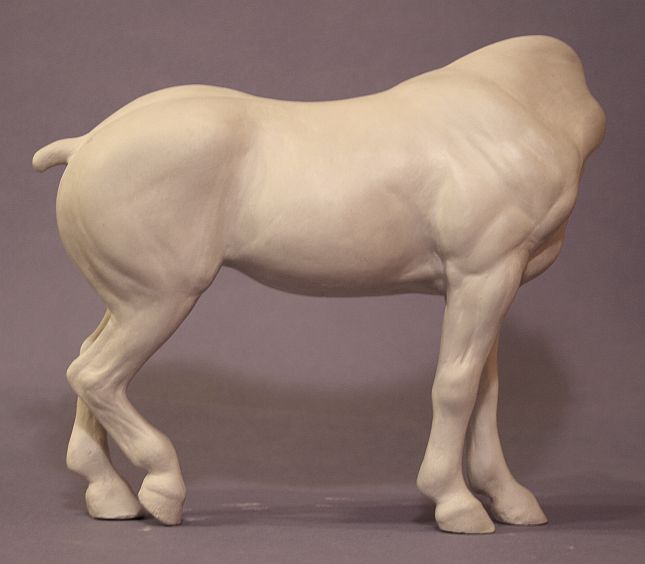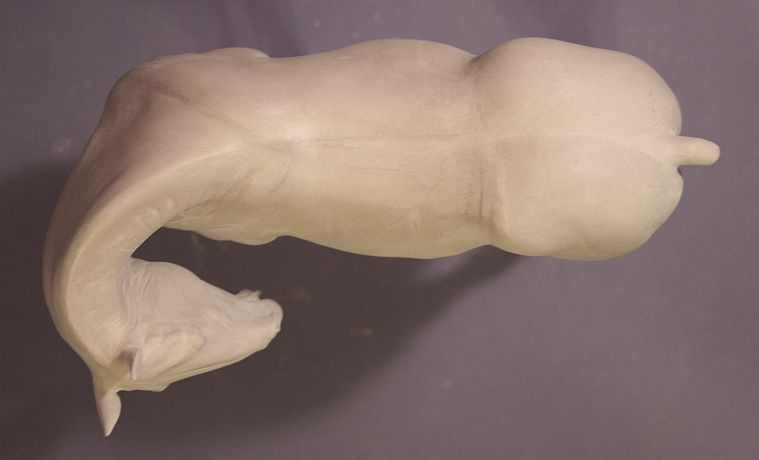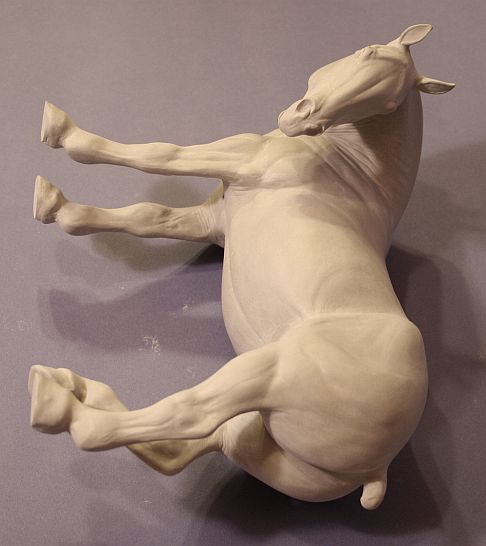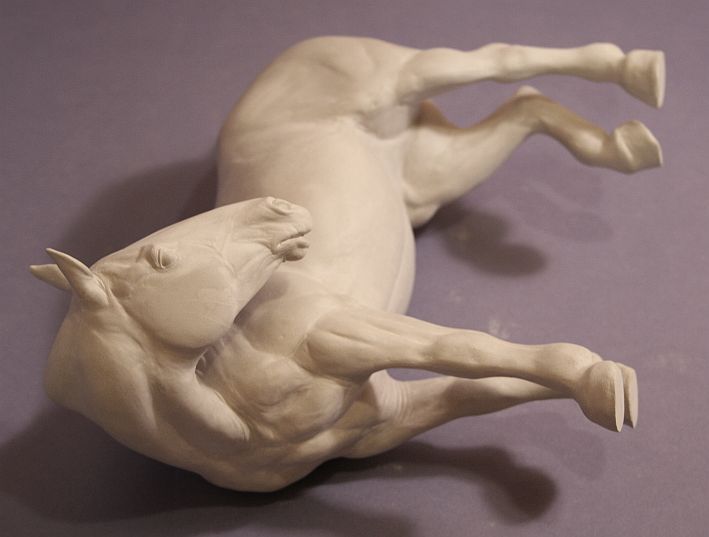 Further information about this piece as a future edition release in both resin and ceramic can be found on my Hanblechia Studio Newsgroup.
---
This website created by:jennifer's imagination