Custom Glazed Pieces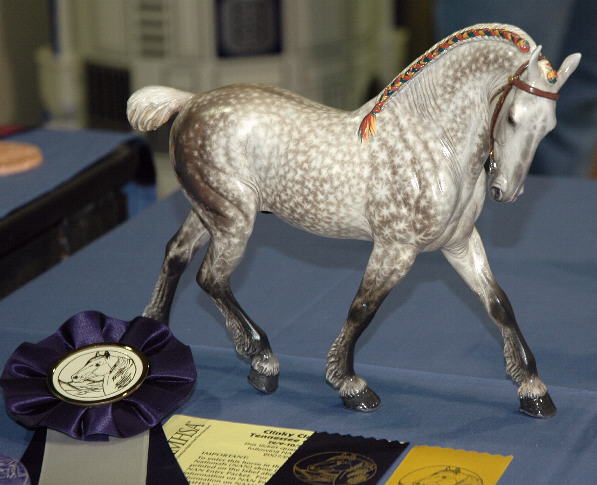 "Le Cheval Gris" at Kristina Lucas-Francis's "Clinky Classic 2" live show, december 2006. Shown here with his 3rd place in his breed class, 1st place in his workmanship class with NAN card, the Custom Glaze Workmanship Championship, and just out of the photo is his blue glazed Overall Custom Glaze Championship medallion! Some very tough competetion, and not bad for his first show debute. Photo by Lisa Greutter and used with her kind permission.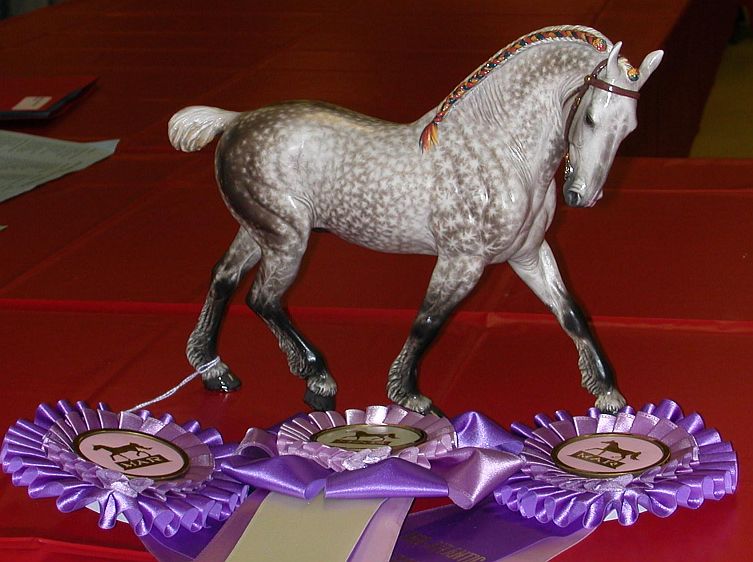 Here "Le Cheval Gris" is shown earning the Breed, Workmanship, and Overall Grand of the Custom Glaze Division at the Mid-Atlantic Regionals (MAR), March 2007. This was Gris's debute for his proud new owner, Jessica Funk. Congratulations, Jessica! Photo by Dara West and used with her gracious permission. Thank you gals!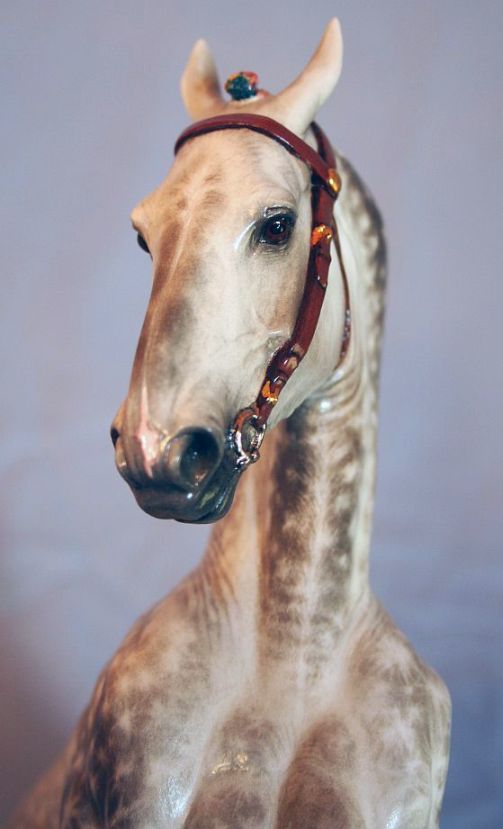 Detail shot of his head showing his face better, and detailing of his neck and chest. You can see why this piece was very, very difficult for me to part with here at the studio! This is one piece I would have dearly have loved to have kept if I could have afforded it, but alas not yet.
I will be adding a few more photos shortly, just need to resize and upload them!
---
This website created by:jennifer's imagination