Custom Glazed Pieces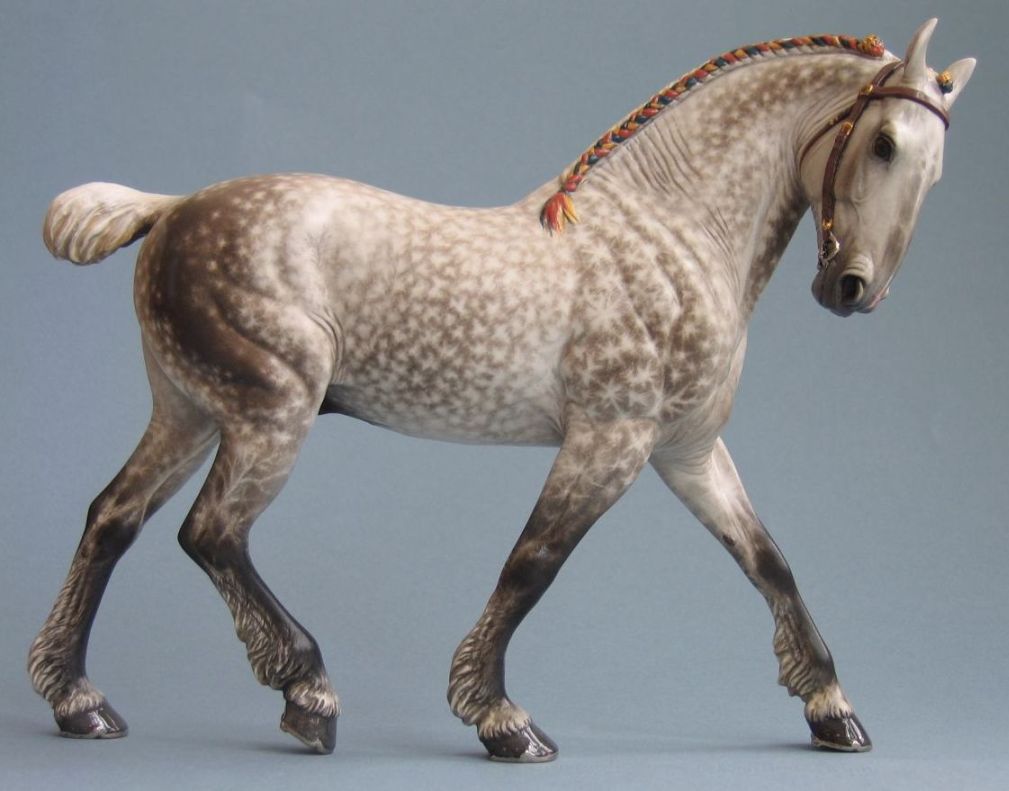 This is the traditional scale "Crusher" sculpted by Kitty Cantrell and produced in English bone china bisque by the Horse Gallery for Horsing Around of England. With only 50 pieces produced in this fine edition, I consider myself to be extremely fortunate to have nabbed two of this handsome sculpture. This particular piece has been claybody customized by myself (Paige Easley Patty) to add the braided mane and forelock, bridle, and shoes. Then "Le Cheval Gris" was pain stakingly underglazed in many layers to build up his color. He is finished with satin glaze and completed with pure white and yellow gold accents to his metal accessories. In total, this piece was fired more than 12 times to complete.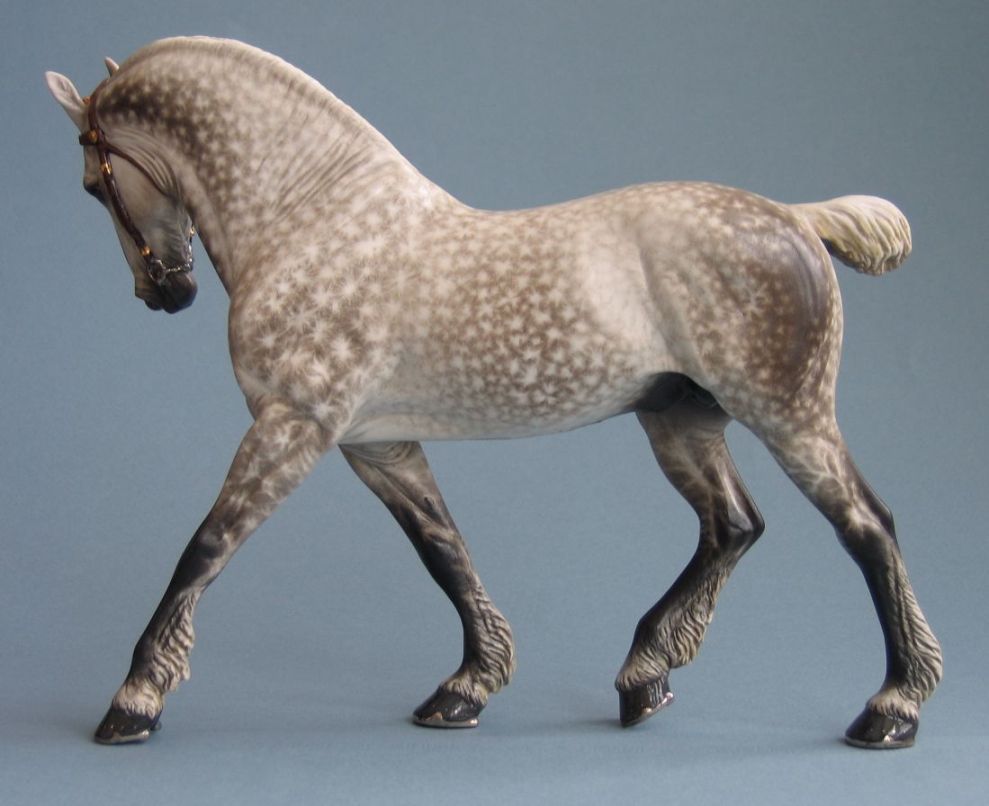 So far, "Le Cheval Gris" has proven himself in the show ring earning a Championship for his workmanship, and the Overall Custom Glaze Championship at Kristina Lucas-Francis's "Clinky Classic 2" live show in December of 2006 with Heather Malone-Bogle judging. Then at MAR in March of 2007, with his new owner Jessica Funk, took his breed championship, workmanship championship, and Overall Custom Glaze Champion - again against some of the finest pieces in our industry! Congratulations, Jessica!! All photos of "Le Cheval Gris" on this page are courtousy of Jessica Funk and used with her permission.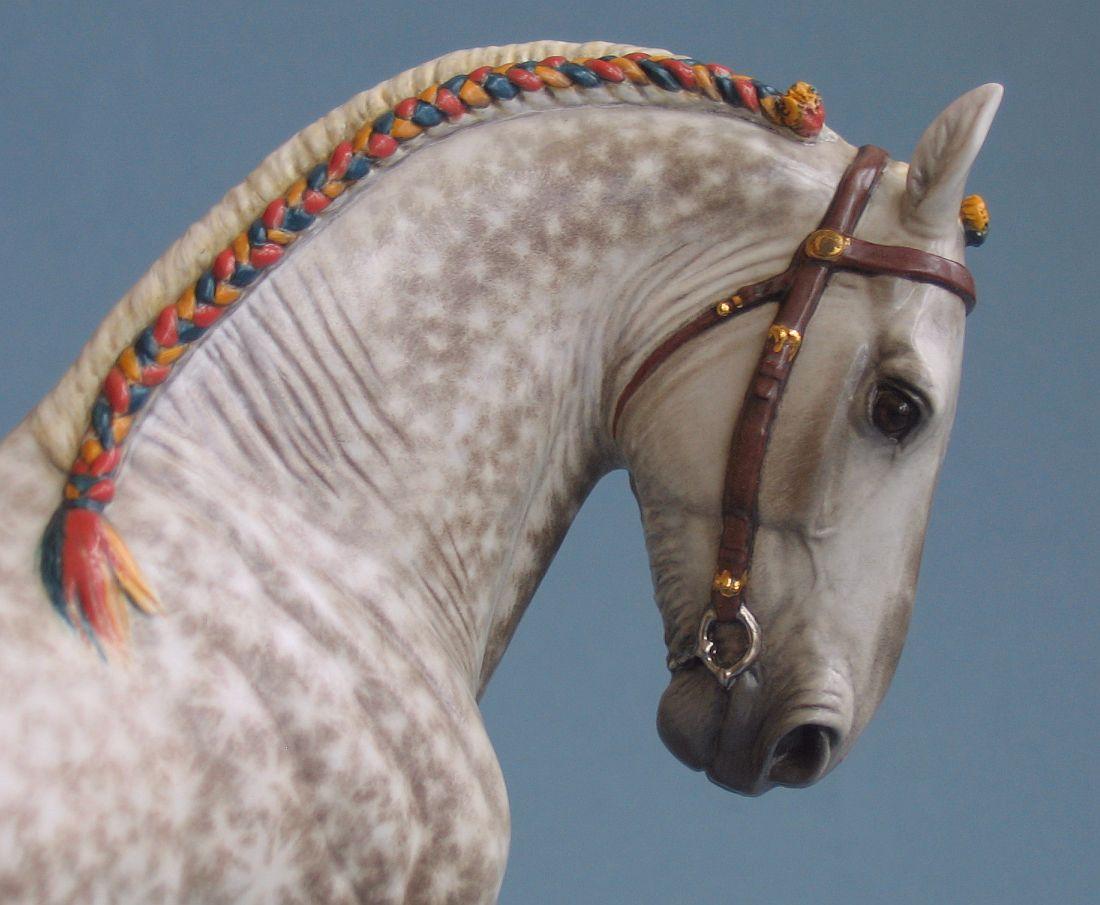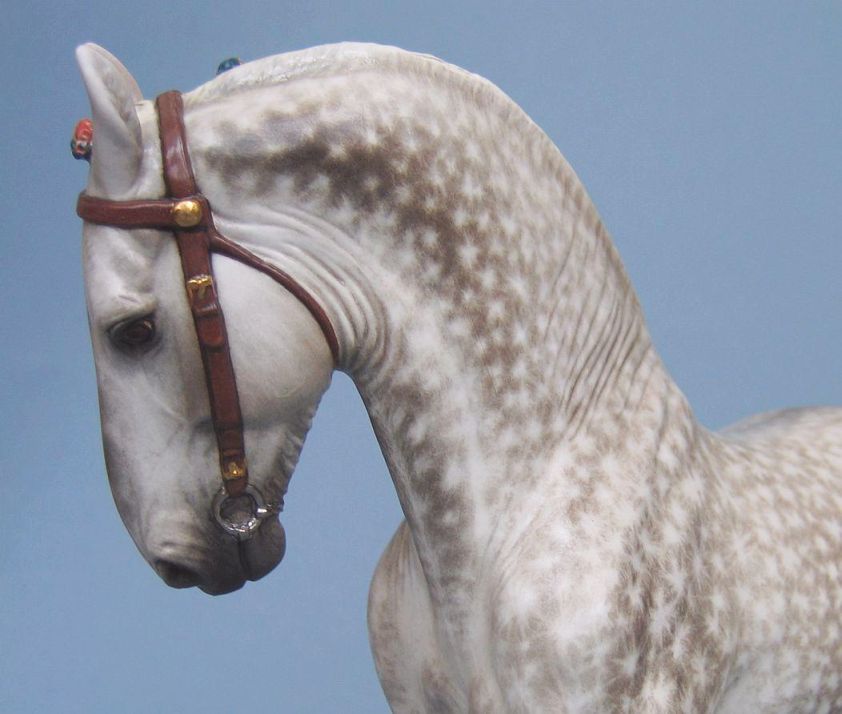 Click HERE to view additional photos of this piece, detail shots, and some show wins!
---
This website created by:jennifer's imagination