Painted Resins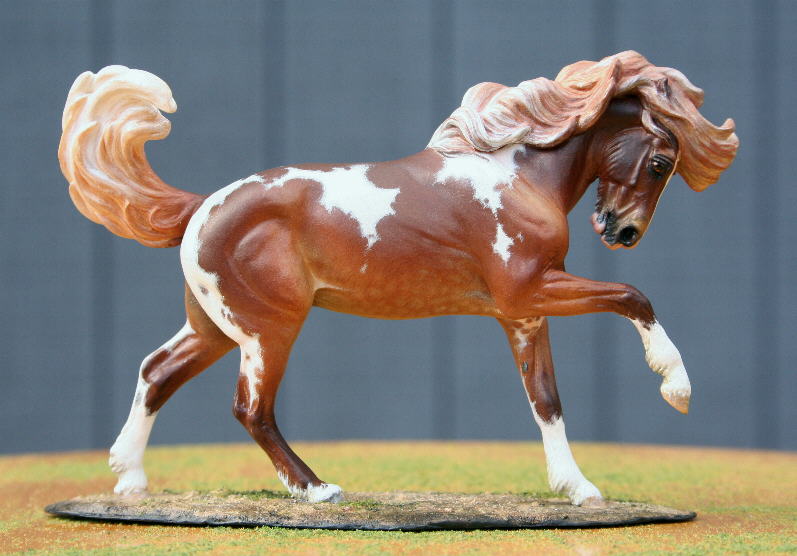 This is the large mini grade gelding resin called "Spinnaker" sculpted by the incomparable Sarah Minkiewicz-Breunig and released exclusively to members of the Realistic Equine Sculpture Society. Because this is a tippy resin he has been mounted on a very thin epoxy base. He has been painted to a lushious medium-dark chestnut tobiano/sabino with light belly dappling by myself, Paige Easley Patty of Hanblechia Studio, October 2005. With his pattern taken from photos of a real pony, this piece has been finished to a Chincoteaque pony stallion pawing at the gravely beach. I call him "Storm Front", challening the rising wind and sea...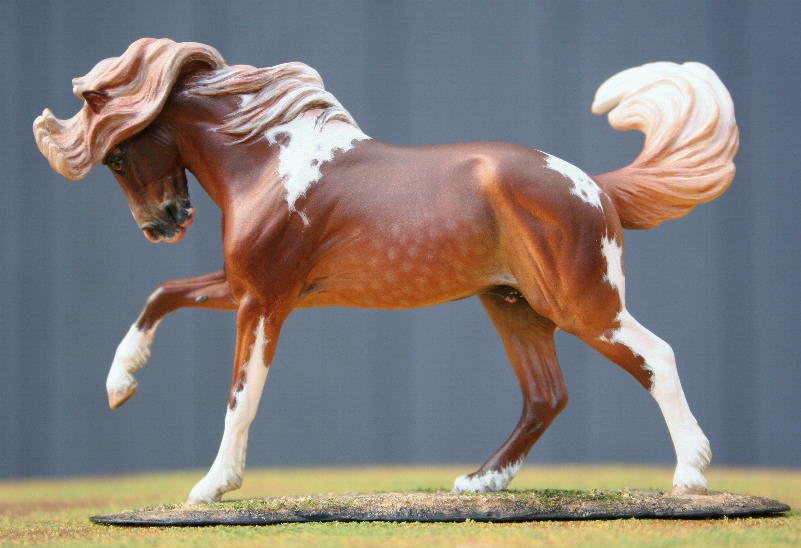 Please note that specks on the horse in these photos are dust and footing medium used in my photography set up with these photos taken on a windy day. The specks of dust are NOT in the horse's finish. He is now owned by Diana Patterson of Forget Me Not Farm.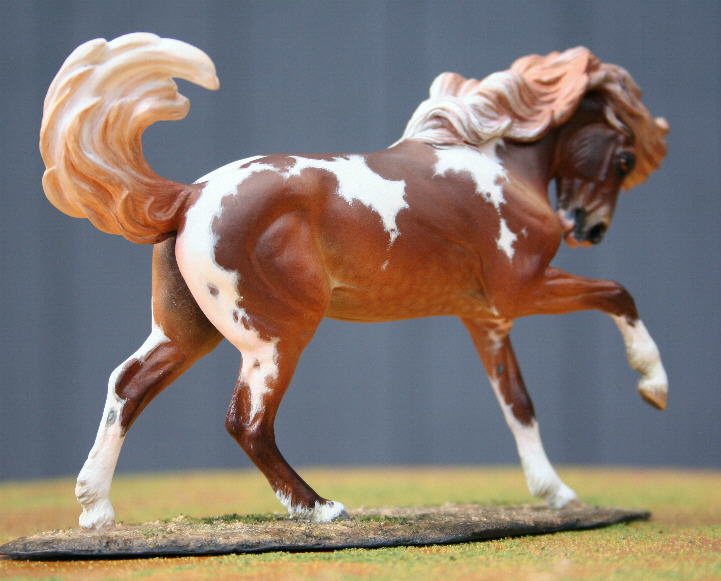 Creamy light dappling can be seen along his belly, hair patterned mapping around the edges of his white, and faintly the hair pattern texture is carried throughout the chestnut coat as well - though it does not show up in my photos. Subtle hints of individual hairs may also be seen mixed in the mane and tail. Yellowish-grey tints have been used to accentuate Storm Front's white feathering, giving it a slightly muddy appearance. Storm Front's chestnut base color is not as red as it appears in my photos, more carmel. This is a piece I did for myself to retain but had to let go to cover bills due to lost work time with illness.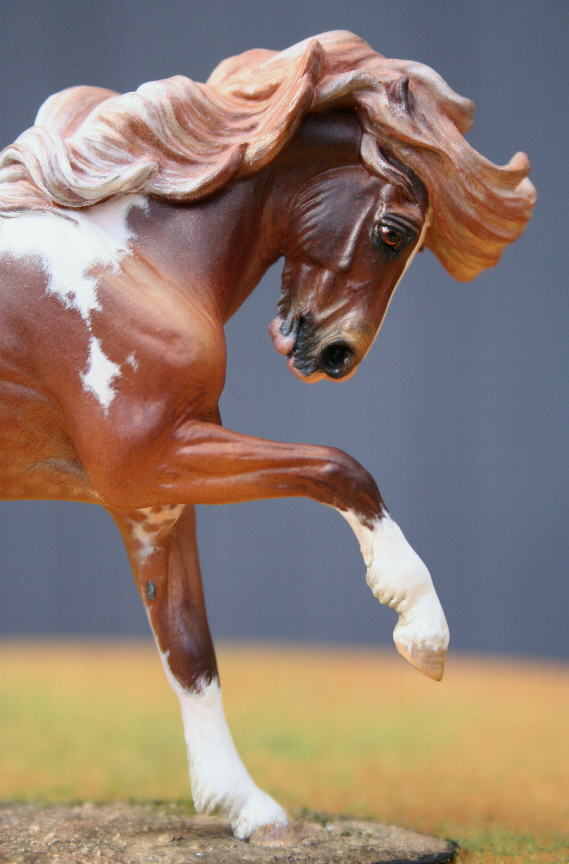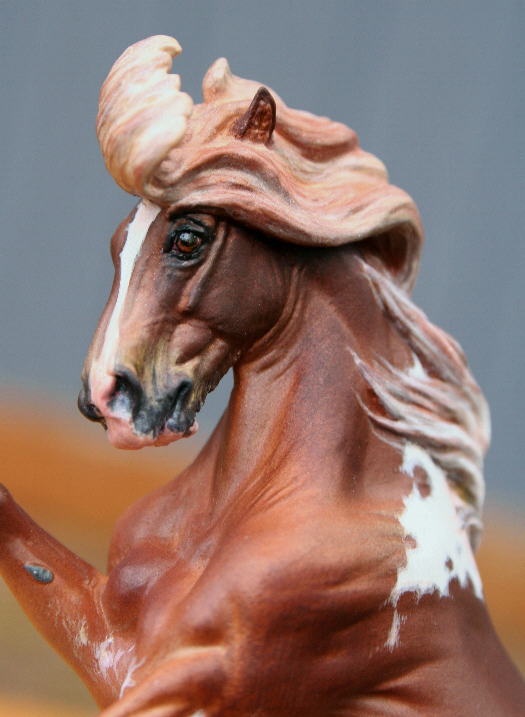 ---
This website created by:jennifer's imagination