The Smaller Pasture with Snow
Now I know I just made a post today already but this much snow down in Georgia is unusual for us. I wanted to share a couple of photos of Chief's pasture which we are currently working on to replace rotted posts, tightening fence, and adding hot wire. The first image below is looking across at some of the trees with the lower, larger pasture below. That pasture will eventually be for cattle.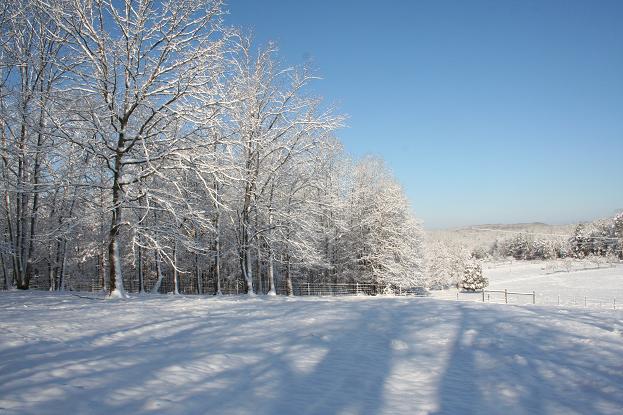 The second image is morning light on the wooded end up nearer to the house. Chief's water tub can be seen here. Currently he resides in our neighbro's pasture until we get fencing repairs completed. The larger pasture thankfully has much newer fencing and requires very little work. I think some of these images I took this morning will be used as source material for more oil and pastel paintings!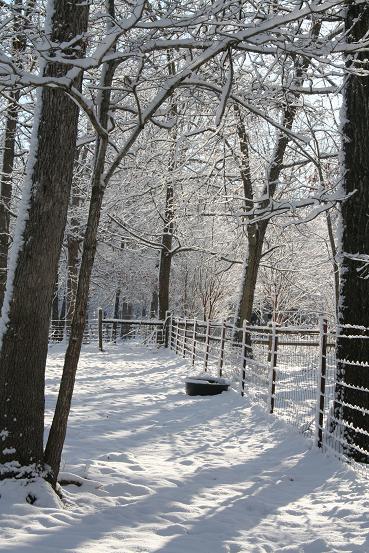 Posted by hanblechia at 6:28 PM EST
Updated: Sunday, 14 February 2010 9:43 AM EST