Spinnaker painted by Paige Easley Patty
This is the Spinnaker mini resin sculpted by the super talented Sarah Minkiewicz-Breunig! As some of you know, this piece is available unpainted exclusively to members of the Realistic Equine Sculpture Society of which I am a member. He has been prepped and painted by myself, Paige Easley Patty of Hanblechia Studio. This first photo makes his color look a little more harsh and reddish than it is in person. The second photo is a closer color match. If you have any difficulty viewing these photos, please hit the refresh button on your browser.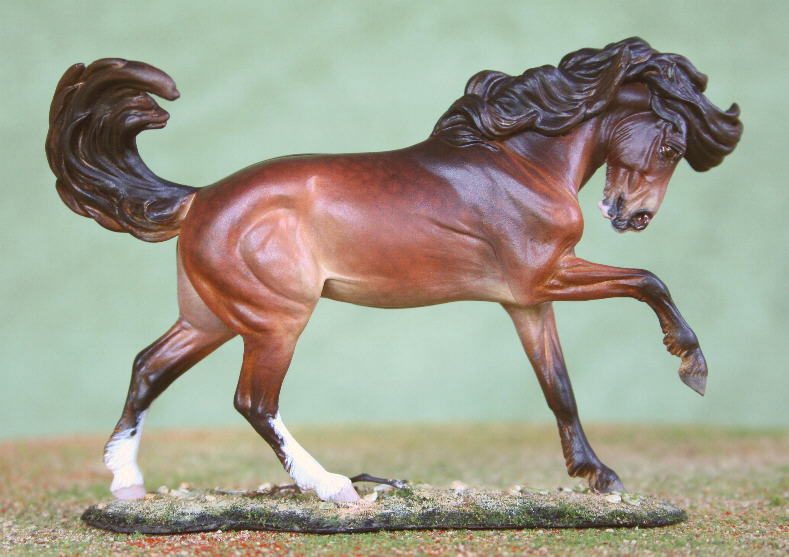 This particular mini resin has been mounted onto a thin epoxy base as his back legs are close enough inline that he's rather tippy without it. I have finished him to one of my most favorite colors, a dappled sooty bay with pangare. I call him "Challenger" and he has been lightly shown as a Chincoteague stallion, winning three NAN cards at his first three outings for breed.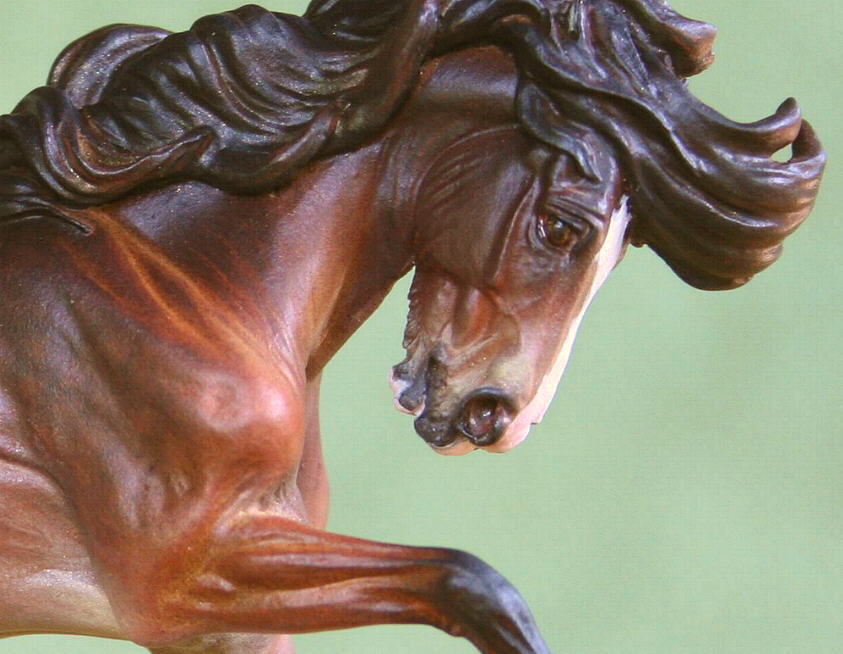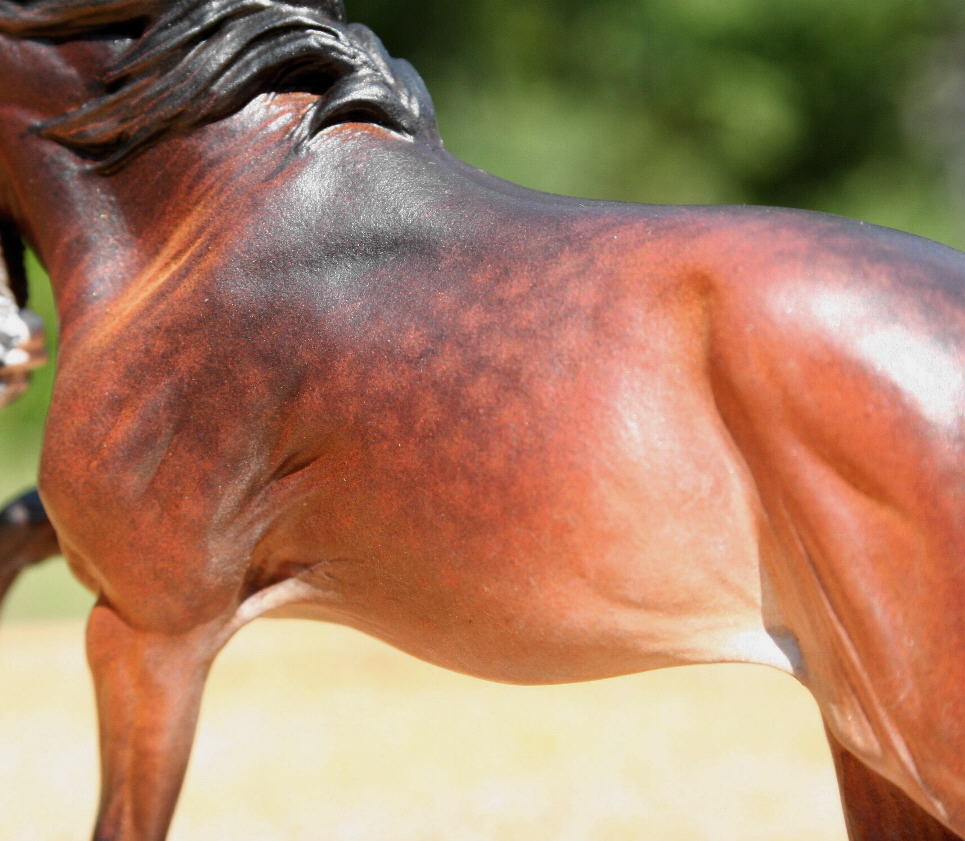 Here's a close up detail showing his dapples, and below one last side shot at an angle. I do apologize for the many dust specks on him in these photos - I have not retouched them in photoshop. This little guy sold on ebay and is now owned by Betsy Valley of California. I hope that he will be beloved and shown well!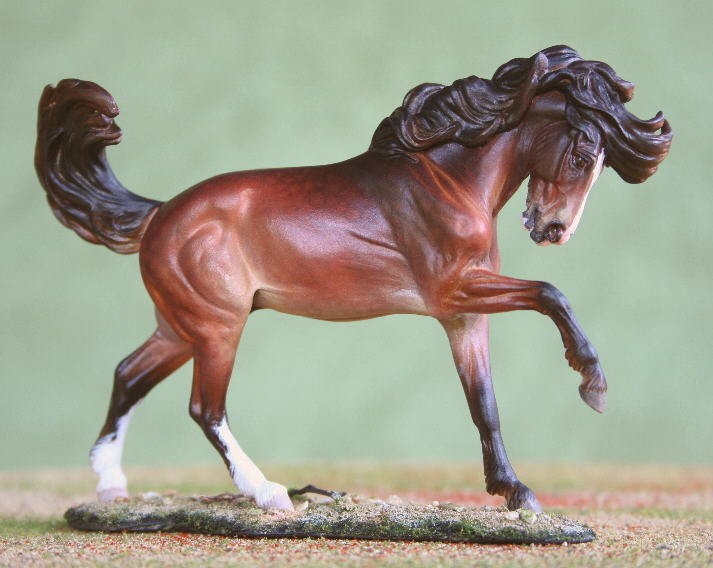 ---
This website created by:jennifer's imagination